Boiler Service and Repair London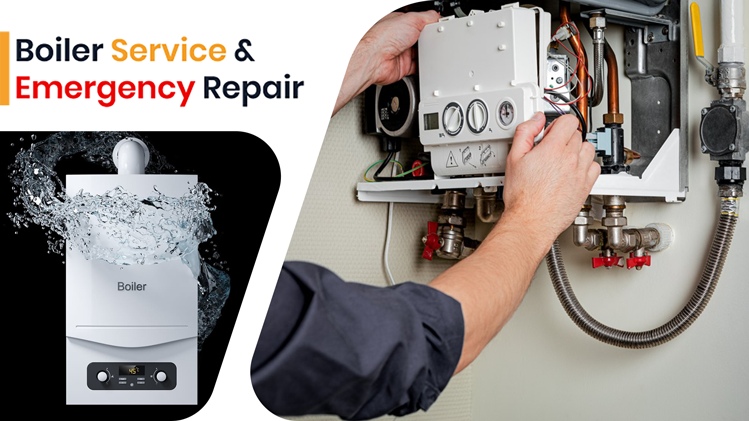 Is your boiler not working properly? Are you looking for gas boiler service London? If yes, then you are in the right place. We provide extraordinary boiler services specially deal with Vaillant, Worcester, Baxi and Ideal Boilers in London and surrounding areas which includes:
Gas Boiler service
Emergency Boiler Repair in London
Boiler Installation services
Gas boiler service cost is fixed and all-inclusive there is no tax to add. Congestion, ULEZ and Parking will be charged for the Central London
Boiler Service and Gas Safety Certificate
Gas Boiler Service (Detailed service with seal replacement)
Ask A Quote For Boiler Repair
When the boiler is not working properly, maybe the boiler keeps switching off by itself or won't turn on. How many times you had emergencies with it? Is the boiler pressure too low? If you are facing problems regarding your boiler, then the most cost-effective solution is to repair it. Some common boiler errors are below we can help you fix include: –
Burning with low yellow or orange flame
No heat or hot water in a boiler
The boiler makes kittling sounds
Leakage problem in boiler
Boiler instantly lose pressure
Banging noises in a property
Boiler keeps pilot light going out
Boiler inside window condensation increased
Boiler ignition faults, replacing pumps, burners, and valves
Boiler instantly makes thermostat problem
Boiler ignition faults, blockages, and repair issues are faced by those people who leave boiler inactive for a long time may experience more defects and problems, as compared to those who used the heating system regularly. Annual boiler service is essential to reduce the risk of breakdown. You need a Gas Boiler service to ensure your boiler is working efficiently and safely.
We provide excellent Vaillant gas boiler service London. We are available to listen to your queries as well as to offer you maintenance Vaillant boiler services and installation. There are no hidden charges. The warranty for Vaillant boilers is nearly five to seven years. All the models of Vaillant boilers are energy efficient. You can contact us to avail of our services. The satisfaction of our clients is our priority.
Our expert engineers deal with the installation as well as service and repairing of Worcester boilers. They provide environmentally friendly boiler models. It's a state of assurance that your Worcester boiler is overhauled yearly. A yearly assistance guarantees that your boiler is as vitality productive as could be expected under the circumstances, assisting with keeping fuel charges low. Normal overhauling guarantees your Worcester boiler can convey substantial warming and high temp water comfort a seemingly endless amount of time after year. We provide best Worcester Gas Boiler services London to avoid you from any inconvenience.
Since 1866, Baxi is producing energy-efficient boilers. The guarantee of Baxi boilers is almost seven years. All the models of Baxi boilers are environmentally friendly.  Your Baxi boiler needs maintenance yearly; otherwise, it will affect the efficiency of your boiler. Our experts deal with whole range from fitting to repairing of each Baxi boiler. We provide satisfactory Baxi Gas Boiler Service London at a reasonable cost. We have fully trained Baxi boiler engineers.
The highest boiler breakdowns are in London, where boiler repair are most commonly needed. Here the most common reason for gas boiler service London is the most households do not easily allow for an upgrade with old heating systems.
We take pride that we offer emergency boiler repair services in London that are carried out by expert engineers. Most of the households face a problem because they leave the boiler inactive for a longer time. Mostly the landlords ignore the small problem until the boiler breakdown. Some boilers are older than ten years; they are more likely to cause problems; the most cost-effective solution for this is to repair it. Mostly the tenants did not take responsibility for boiler service.
Once we have completed the gas boiler service, we will clear up the work area. You will then be able to rest assured that your boiler is safe to use. Our engineers are highly qualified and follow with all health and safety standards when it comes to emergency boiler repair London. They carry out their work with a short amount of disturbance. Our team can quickly repair all domestic and commercial gas boilers.