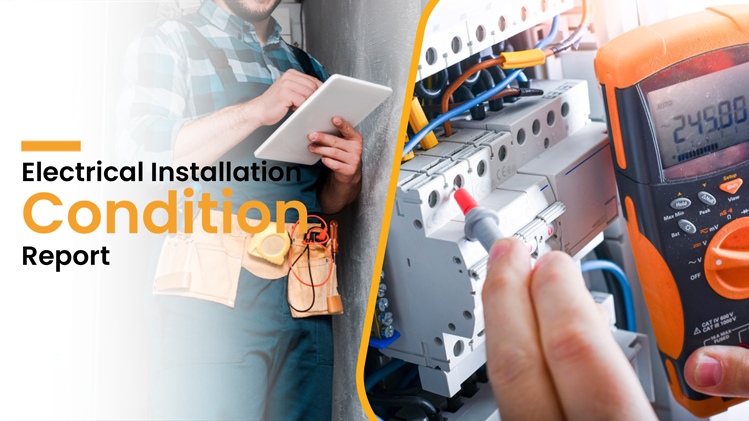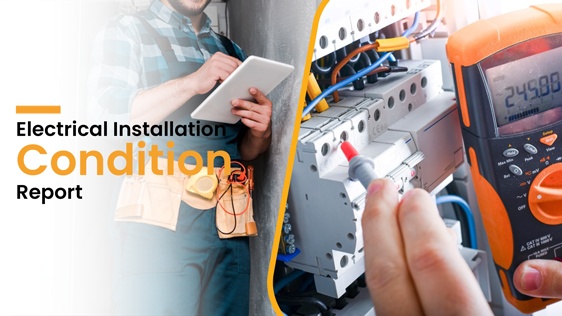 We provide EICR Certificate for Landlord, Home buyers, House Sellers Estate Agents also for Renting the properties in London and M25 areas. All of our electricians obey Part P building requirements and they are accredited by NICEIC, NAPIT, and STROMA. We can execute electrical safety certificate and diagnose all types of faults on electrical systems our engineers use the latest testing equipment for troubleshooting which helps them to identify the faults in the best possible time. Once the engineer has finished the inspection process he will provide you with a report which shows any faults and recommendations for remedial works.
We provide EICR Certificates to landlords, house sellers, home buyers, and estate agents in all Boroughs of London, M25 Areas, Grays, and Stanford-le-Hope.
Electrical safety certificate cost is fixed and all-inclusive there is no tax to add. Congestion, ULEZ and Parking will be charged for the Central London.
Electrical Safety Certificate
1-3 Bedrooms
(with 1 Fuseboard)
Electrical Safety Certificate for more than 3 Bedrooms OR with Other Safety Certificates
What is an EICR or Electrical Safety Certificate?
It's a document issued by a qualified electrician which gives you an overview of the condition of your electrical installation.
The report will identify any areas of improvement and give you guidance on how to resolve these.
What does EICR stand for?
EICR stands for Electrical Installation Condition Report.
What is the purpose of EICR?
The purpose of an EICR is to ensure that your electrical installation is safe and meets current standards.
It is a legal requirement for your property, as it provides evidence that the electrical installation has been checked by a qualified electrician.
An EICR should be carried out every five years, or sooner if there are any changes made to the electrical installation.
Who requires Landlords Electrical Safety Certificate?
Private landlords, home buyers, homeowners and a person who wants to rent out their property require a landlord electrical safety certificate.
If you are a private landlord, you need to ensure that all your electrical connections are safe and they meet British standards. If they meet all the requirements, then you can rent your property easily.
If you want to rent your property through any agent, then you need an EICR certificate.
If you are purchasing a home from anyone, and you want to ensure that the connections of that house are secure or not, you need an electrical certificate in London for this confirmation.
The homeowner also needs a landlord's electrical certificate to make sure the electric connections of their property are safe.
What does an EICR Test entail?
An EICR test is a thorough examination of your electrical installation. It includes checking for any damage or wear and tear, as well as making sure that all the circuits are correctly installed and meet current safety standards.
The EICR certificate will state whether your electrical installation is safe to use and if any remedial work is required. It is important to keep your EICR certificate up to date, as it can help to avoid any potential safety hazards in your home or workplace.
What will I see in my EICR?
Your EICR will include several sections, including:
The name and address of the property.

The date of the EICR.

The name and qualifications of the electrician who carried out the tests.

An overview of the condition of your electrical installation.

Any areas of improvement that have been identified.

Guidance on how to resolve these areas of improvement.
Where an EICR Certificate explains the installation as unsatisfactory?
On page 3 of the EICR Certificate are Observations and Recommendations for actions to be taken.
Affirm if any electrical circuits and equipments are overloaded.
Find any possibility of electrical shock risks and fire hazards in your electrical installation.
Diagnose any faulty DIY electrical work.
Indicate any loss of earthing or bonding.
EICR checks are also performed on wiring and associated fixed electrical equipment to analyze whether it is safe. A schedule of circuits will also be given, which is suitable for the property.
What's included in this service?
OUR NAPIT and NICEIC-REGISTERED ELECTRICIANS WILL INCLUDE THE FOLLOWING DETAILS IN THEIR REPORT:
If any of the electrical systems or circuits are clogged.

If there are any problems with the electrical system, they should be reported to us as soon as possible.

Examine any potential safety concerns.

Establish the strength of the earth bond.

Examine the amount of wear and tear or damage that has occurred.
What's not included in this service?
Repairs or replacements are not included in the service.

This will be charged at cost to the total bill (unless a parking permit for the duration of the visit is obtained).
Why choose us for Electrical Certificate?
This is why you should choose us for your EICR needs:
We have a team of certified electricians in London.

We can carry out EICR (Electrical Installation Condition Report) for your home or business premises.

We issue an EICR certificate upon completion of the inspection, which is valid for five years or depending on the condition of the installation.

We offer a competitive price for our EICR service and can usually carry out the inspection within 24 hours.

We understand that your time is valuable, so we will work around your schedule to make sure the process is as convenient as possible for you.
If you need an EICR certificate, please Get in Touch With Us today. We will be happy to carry out an inspection and provide you with a certificate. Thank you for choosing us!
Benefits of an up-to-date Electrical Certificate – EICR Certificate
Compliance
Comply with safety regulations.

Keep your family safe from electrical hazards.

Feel reassured that your home is safe.

Sleep better at night knowing your family is protected.
Electrical Safety Certificate provides Safety
With the new law in effect, it is more crucial than ever to take action to guarantee that you and your properties are fully compliant. It does not imply that simply because of modern installation or there haven't been any problems with it, it is safe to use and meets current criteria.
Electrical Certificate provides you with Insurance
More and more insurance companies are requiring that inspections be done on a regular basis. Electrical testing may be required as part of your policy agreement, and it may be necessary to show that this is done on a regular basis. In most scenarios, the EICR will reveal if the accident was preventable and assist strengthen your insurance claim by informing your insurance company.
EICR Certificate you can Save Money
Do not put it off until the electrical system fails; you may end up spending more money on repairs.
Early identification of potential issues allows them to be addressed before any additional harm is done.
To-Do checklist before EICR
Book an appointment with a qualified electrician.

Make sure the electrician is registered with NAPIT and NICEIC

Be at home on the day of the appointment and let the electrician in.

Show the electrician around your property and highlight any areas of concern.

Answer any questions the electrician has.

The electrician will then carry out a series of tests on your electrical installation.

Once the tests are complete, the electrician will compile a report detailing the condition of your electrical installation.

You will then be given a copy of the report for your records.
If you need an EICR certificate in London, follow these simple steps and you'll be on your way to getting one.
An Electrical Installation Condition Report is not a mandatory requirement to sell your house, it may make your property more appealing to potential buyers. Not only does it prove you care about safety, but it will also show that you've invested in the electrical infrastructure in your home. The cost of an EICR depends on who is paying for it, and whether you are the seller or the buyer. As long as you can come to an agreement with the buyer, you'll be fine.
The penalties for not having an EICR include upto £30,000 fine for an offense. However, if you have a Pass certificate about your property's electrical safety, you're probably unlikely to need to worry about penalties. Having an EICR certificate is one of the easiest ways to make sure your property is safe and you or your tenants are happy in your property.
An EICR is required for all property types and must be carried out by a registered electrician. It's important to ensure that the EICR is made by a qualified electrician. This documentation will help the landlord proves that you've attempted to comply with the regulations.
Yes, you need a new EICR for every new tenancy. This is because the condition of the electrical installation may have changed since the last report was carried out.
An EICR is valid for 5 years or depending on installation condition from the date it was carried out. After this, you will need to get a new report.
The cost of an EICR depends on the size of your property and the condition of your electrical installation. Typically, an EICR will cost between £130 – £180.
The electrician will need to turn off the power in order to carry out some of the tests. However, they will try to minimize the amount of time the power is off for. In most cases, the power will only be off for a few minutes at a time. If you have any concerns about this, feel free to ask the electrician for more information.