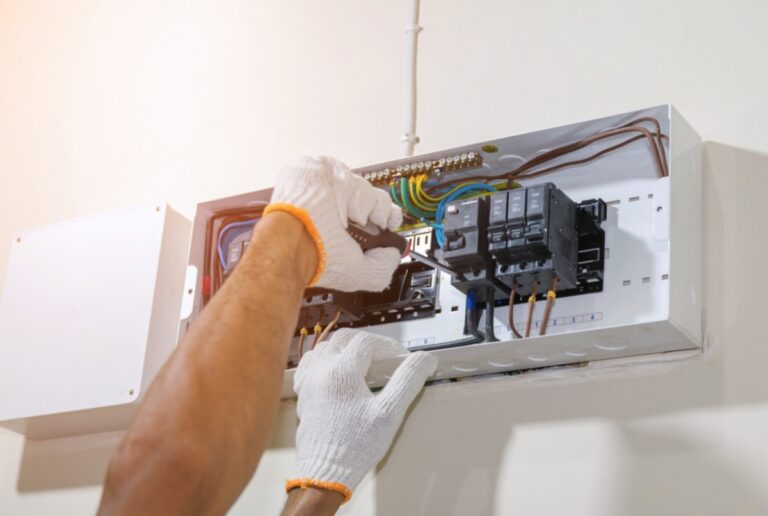 Consumer Unit Installation
A fuse box, also known as a consumer unit, is an extremely important safety feature. It is designed to distribute electricity around a building and protect electrical circuits from the rush in electrical current by breaking the circuit when a surge occurs. However, the designs of fuse boxes in many properties in the UK are old and don't measure up to current safety standards. New Fuse Box Installation Costs very less.
It is highly recommended to upgrade to a modern consumer unit as soon as possible to make sure the safety of your family or tenants. RCD Fuse Box Installation Cost is very less, that's why it is the best unit to install. Modern consumer units have residual circuit devices (RCDs) and mini circuit breakers (MCBs) rather than fuses. They are much more sensitive to changes in current than their older counterparts and can break an electrical circuit much more faster. This means that they significantly decrease the risk of electric shocks or fires.
Some indications to look out for include circuit breakers tripping frequently and lights dimming when appliances are switched on. Our electricians can install a modern consumer unit which c obey the current BS7671 requirements. With an up-to-date consumer unit installed by the qualified electricians at Landlord Property Certificate, you can rest assured that your property's electrical system is sufficiently protected against electrical surges. 
Fuse Box Installation cost is fixed and all-inclusive there is no tax to add. Congestion, ULEZ and Parking will be charged for the Central London
Please send us the photo of your fuse-box and the failed report for an accurate price.