Commercial Electrical Certificate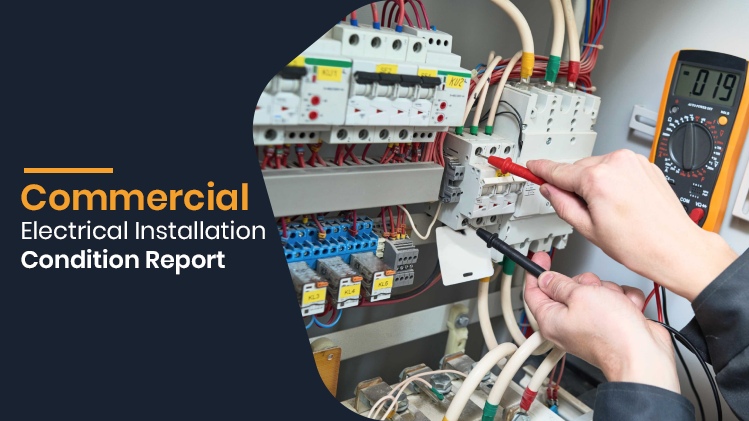 Commercial Electrical Safety Certificate
Our Company provides Commercial Electrical Certificate London to the landlord, estate agents, and concerned commercial property buyers. Our Electricians obey Part P building requirements and are recognized and accredited by NICEIC, NAPIT and, STROMA. We cover London and M25 areas.  
We can execute Commercial Electrical Safety Certificate and diagnose all types of faults on electrical systems. Our engineers are fully qualified and fulfill all present requirements and regulations which guarantees that your work is completed to the highest standards.
Our electricians use the latest testing equipment to troubleshoot faults which helps them to identify and repair faults in the best possible time. Once the engineer has finished the inspection process they will provide you with a report which shows any faults and recommendations for remedial works.
Commercial Electrical Cerificate London is a proper procedure for documenting the findings of the periodic inspection, on 6 pages for commercial property installations.
The main purpose of an EICR or Commercial Electrical Certificate London is to report on the safety condition of an actual installation. The last Box on page 1 of an electrical installation condition report will explain the overall condition as either satisfactory, in which case no immediate repairing work is required, or unsatisfactory which means repairing work is required to make the installation safe to use.
Where an EICR explains the installation as unsatisfactory, the next thing to look on page 3 Observations and Recommendations for Actions to be Taken.
Affirm if any electrical circuits and equipments are overloaded.
Find any possibility of electrical shock risks and fire hazards in your electrical installation.
Diagnose any faulty DIY electrical work.
Indicate any loss of earthing or bonding.
Tests are also performed on wiring and associated fixed electrical equipment to analyze that it is safe. A schedule of circuits will also be given, which is suitable for the property.
Commercial electrical safety certificate cost is fixed and all-inclusive there is no tax to add. Congestion, ULEZ and Parking will be charged for the Central London
Commerical Electrical Certificate
Commerical Electrical Certificate
Per Circuit (More Than 10 Circuits Fusebox)
Commerical Electrical Certificate
If you are not sure about the type and the quantity of the circuits please send us the photo of your fuse-box for an accurate price.